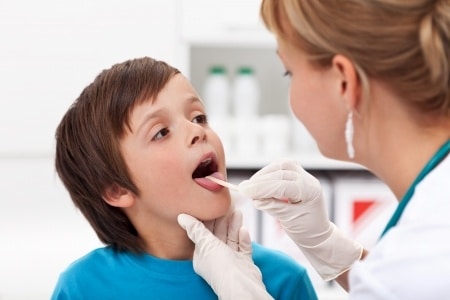 According to a study by the National Institutes of Health, children may be overprescribed with antibiotics as they seek online medical care through internet-based apps. The report has been published in the pediatrics on Monday.
The study also states that more than half the children seeking care through online apps for acute respiratory infections were prescribed antibiotics. Comparatively, only 31% of the kids who physically visited their physician were provided with antibiotics.
It is the first time in a while where the study looked at the telemedicine antibiotic prescriptions and highlighted the need for physical examination than the convenience. Another study has been conducted alongside by Dr. Kirsten Ray with the University of Pittsburgh School of Medicine Colleagues that supported the findings.
It is pretty difficult for doctors to differentiate between bacterial and viral infection through online vigilance. Antibiotics don't help to cure the latter infection, Dr. Karen Lee, the program director of the National Institute of Child Health and Human Development said.
The doctors worry that overprescribing antibiotics can make the bacteria resistant to the solution. Now, this affects the treatment of infections with standard drugs. The study is profound and is released when direct-to-consumers are on a rise with the technology. This plays an important role in clinical medicine and doctor visits reducing the time and effort of standing in a queue to meet a physician. However, the American Academy of Pediatrics continues to slash online visits for children with acute symptoms.
The Academy states that there is a lack of physical examination, limited access to the records and medical history of the patient, and lack of patient-provider relationship can lead to low-quality care. In addition to this, children may have difficulty in conversing with the physician about their symptoms which in turn makes it difficult for the physician to diagnose illness over a telephone call or a smartphone app.